My stylesheet sample for Florida Virtual Schools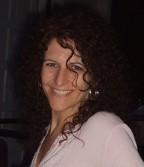 A little about me...
Loyal, Honest, Reliable
My name is Gayle Jones. I have two great kids. My daughter, Jessica, is attending Lake Sumpter Community College and is currently on the Dean's list. She is attending college on a full scholarship. She graduated from East Ridge High School Cuma Sum Laude and Valedictorian. My son, Braden, is attending East Ridge Middle school. He is 13 and in 6th grade. He has adjusted well to middle school and is working hard to achieve his goals.
If anyone I've worked with were to describe me, they would say that I am hard working, dependable, and that I listen well to understand their development needs. I am motivated, open minded, optimistic and well rounded. I have worked with my clients on a number of projects for many years.
Some of the things I enjoy are
Attending Real Life Christian Center
Attending Focus Groups and Networking Meetings
All Outdoor Recreation
I program using TextPad. I am very familiar with clean coding and do not prefer to use any type of wysiwyg editor such as FrontPage or DreamWeaver. I have enjoyed learning and using CSS and if giving the opportunity, I look forward to expanding my knowledge of CSS working with your team!